Soldier and Demo High-five Taunt in TF2

Someone over at the TF2 Steam Forums has found some interesting new demoman and soldier taunts of the demoman and soldier high-fiving that Valve seems to have added to the game at some point. Maybe some reconciliation in the works after the war update?
Seems the taunt is called "taunt_hifiveSuccess" and assumptions and theories abound, including that the new taunts will be for assists or for a new game mode.
Dunno what it is, but it should be interesting. =)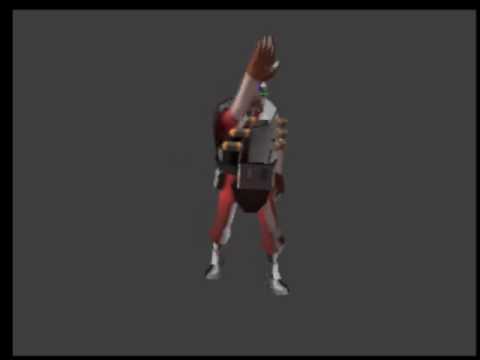 Source:
http://forums.steampowered.com/forums/showthread.php?t=1124856
BONUS!

This entry was written by
Administrator
, posted on February 2, 2010 at 1:44 am, filed under
Gaming
,
Team Fortress 2
and tagged
Demoman
,
Soldier
,
Steam
,
Taunt
,
Team Fortress
,
Tf2
,
Valve
. Bookmark the
permalink
. Follow any comments here with the
RSS feed for this post
.
Post a comment
or leave a trackback:
Trackback URL
.